---------- Forwarded message ----------
From:
Matt James
<Matt_James@mail.vresp.com>
Date: Thu, Dec 5, 2013 at 4:15 PM
Subject: Invest in the Next Generation
To:
rferrisx@gmail.com




Dear Friends,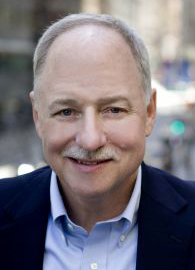 As we head into what is known in non-profit circles as "The Giving Season," I know you will be receiving plenty of letters like this one, asking for your financial support. Let me make the case for why you should support our work at Next Generation.


We launched Next Generation three years ago because we're passionate about addressing what we feel are the two most important issues that will shape the future for today's kids: The threat of catastrophic climate change and the lack of adequate investment in our children's health and well-being. Like many of you, we spend a lot of time focused on our children's future – and we worry about the world we are leaving to them, and to their children in turn.
The hard facts in both areas compel us to act now, because every minute of delay diminishes the prospects for this and future generations.
Climate
– Despite the incredible progress we're making to promote clean energy, both in our home state of California and around the nation, it's no secret that the United States has yet to face the reality of the impending climate crisis. While we're using more renewable energy for electricity, we still get more than 97 percent of our transportation fuel from fossil fuels – and we still subsidize those fuels to the tune of $6 billion per year. Our continued dependence on dirty energy is undermining our health and the long-term sustainability of our planet. And while it's true that the U.S. is just one country facing a global climate crisis, it is also true that we are widely seen as the key to any kind of global agreement to address this crisis.
Children
– In the United States today, too many kids are stuck in the cycle of poverty; more than half of children in poverty enter kindergarten unprepared, lagging in critical skills such as vocabulary acquisition, basic numeracy, attention span, and self-control. More than a quarter of all kids grow up with chronic health conditions ranging from obesity to asthma to autism. Both mothers and fathers report high levels of work-family conflict, and nearly half of U.S. parents report that they are unable to spend enough time with their youngest or only child.

This is not the world we want to leave our kids – and we at Next Generation are determined to change these trajectories.
Each and every day, we are making the case – forcefully – for why our home state of California and the nation as a whole need to move quickly to fight climate change and why we need to make investing in kids and families a priority. Our argument is simple: To continue on our current path is both morally outrageous and economically insane.
Next Generation uses the best available facts, research, and communications-savvy to drive debate and discussion about equitable solutions to these challenges. We also leverage the incredible networks that our senior staff members bring to the table from their years of policy and communications experience. I believe we have one of the strongest staffs in the non-profit sector – one that is experienced, smart and dedicated to change. We have had a number of notable successes this past year, and a number of major projects are underway:
Climate & Energy
In October, Next Generation launched

Risky Business

,

a new, non-partisan effort to understand the economic risks we face as a nation from catastrophic climate change. Co-chaired by our co-founder Tom Steyer, New York City Mayor Michael Bloomberg, and former Treasury Secretary Henry Paulson, Risky Business was unveiled in a Washington Post

op-ed co-authored by the three co-chairs

, and has already generated strong media interest, including the business and financial press.




We have initiated a new series focused on educating the California public about the facts behind the Monterey Shale oil deposits. This huge oil shale deposit is often called the largest in the nation, but there are significant questions about its environmental and economic impact, and whether it can even be tapped at all.

Our series

was a key driver in convincing Sacramento legislators to regulate oil shale extraction for the first time in California history.
Children & Families
We have partnered with Secretary Hillary Rodham Clinton and the Clinton Foundation to launch

Too Small to Fail

,

a national initiative to improve the health and well-being of children ages zero to five. Too Small to Fail is focused initially on closing what's known as the "word gap" – the number of words children acquire by the time they are three. Research has demonstrated that an increased vocabulary during a child's early years can affect brain development and create a more positive trajectory for life. The effort includes a

partnership with Univision

, the nation's number one Spanish-language media company, to launch a multi-platform media campaign; we also held a high-profile

briefing with Hollywood executives and writers

about incorporating early childhood education and the word gap in their work; and are working on other major national partnerships with high-profile organizations and media companies to bring information and tools to parents and caregivers across the country.




This summer we welcomed the California Work & Family Coalition to the Next Generation team and worked successfully with the coalition to pass the first-ever expansion of California's Paid Family Leave Law (SB 770), which allows workers to take leave for additional family members, including siblings, grandparents, and grandchildren.
We have big plans for 2014 – but we need your support. All contributions made to Next Generation will go directly to support projects that will make a big difference in the lives of future generations.
I hope you will strongly consider
making a donation to Next Generation
. Over the next few years we will raise the visibility of climate change and the need for deeper investment in kids and families, and through smart research and communications, continue to frame these issues as worthy of urgent action.

Thanks for taking the time to consider supporting Next Generation.

Matt James
President and Co-Founder
Next Generation

---
---
Next Generation
351 California Street
Suite 1200
San Francisco, California 94104
US

Read the VerticalResponse marketing policy.